Establishing Trust from Business Stakeholders
By Ash Shah, Regional P&C CIO and Chief of Staff, AXA, Asia Region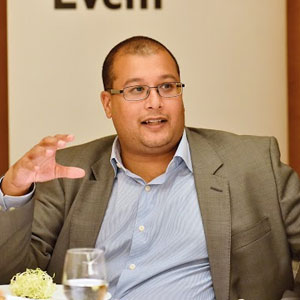 Ash Shah, Regional P&C CIO and Chief of Staff, AXA, Asia Region
Over the past 5 years, technology in the insurance industry has changed rapidly. With the advent of mobile and digital capabilities, greater focus on customer-centricity, process improvements through automation and cloud solutions, the mindset of managing the business through a basic, static insurance administration system is no longer feasible.
Market forces have now driven CIOs to increasingly focus on system stability than undertaking sheer technological practices. CIOs are now expected to become more strategically aligned with business objectives and focused on solving business problems in meeting the evolving needs and expectations from end users.
Personally, as a CIO, it is difficult to understand where to start and how to manage these competing expectations. In my experience, the most critical aspect to achieve this balance is to ensure that the CIO and the business are intrinsically aligned. To achieve this, here are a number of strategies I have utilized to build this alignment.
1. Form a High Performing IT Business Partnership Team
Depending on the size of your organization, a CIO cannot be everywhere and engage with every key stakeholder across the business. To help build relationships with the business and align both the business and technology agenda, delegation is required.
The approach I have found most effective is to form a high performing IT business partnership team to be a single point of accountability for a designated business relationship in all aspects of IT, spanning from strategy development, through to IT operations.
This team should be a key cog to grease the wheels in the local IT department. Its members should be trusted advisers to their assigned business unit, and the first point of contact to provide solutions to business problems and challenges.
Critical to this team is its composition and the skill sets brought along by its members. To be successful, this IT business partnership team needs to be a melting pot of different cultures, skills, knowledge, and experience. The team members need to be senior leaders in the IT community, with the capabilities and readiness to stand in as the next CIO.
For instance, in my team, we have had a breadth of skills ranging from business unit management and business consulting to program delivery, with each individual having over 15 years of IT experience.
From a cultural perspective, we have a truly global team, with members from Asia, Europe, the Middle East and Oceania – speaking over 10 different languages. Industry knowledge is not necessarily a prerequisite. The most important aspect is overall experience and their stakeholder engagement expertise.
In the insurance industry, the amount of disruptive technology entering the market is currently exploding
My current team of Hans Kasarjian, David Cheung, Frank Brugnot, Benoît Salomon, Ramiel Fong and Sera Bhang are truly exceptional business partners as part of a high performing, result-oriented team that has significantly increased the level of intimacy with the key business stakeholders. This team is now actively engaged in both the development and alignment of our business strategy with value generated from our IT expertise.
2. Build Transparency and Credibility
As you may have faced when dealing with your C-suite executives, you are often challenged on the cost of delivering IT services. You could use benchmarks with competitors to show how efficient you are compared to your peers, but without proper visibility of the cost of the services you provide, there will always be a level of skepticism.
That is where transparency is critical – which in turn, leads to credibility with your key stakeholders.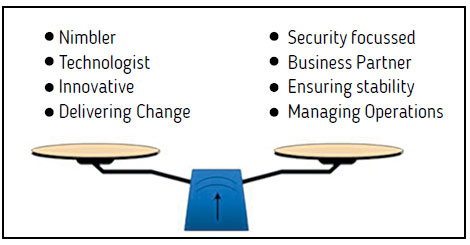 Until recently, our IT operations costs were all aggregated and allocated to each business unit based on share of revenue. However, as we moved to more cloud based capabilities, it becomes more important to reflect our IT costs for various business activities. Only from understanding your true cost profile, can you be able to identify the best ways to optimize your IT department.
Over a period of time, we were able to embark on an exercise to move towards a pay-per-use model across our internally and externally hosted systems and infrastructure. This enabled us to provide the true cost of IT to each business department. Obviously, this led to winners and losers amongst the various business departments, but having this level of analysis provided a greater level of clarity, and in turn, led to greater trust from the business units. Having this transparency also enabled us to embark on a cost optimization exercise to eliminate un-used resources from within the organization.
The outcome of this approach is that the business units now have better visibility of their IT cost profiles, and are more readily engaged to work with us to identify improvement initiatives based on this information. With the higher awareness of their IT costs, our stakeholders have also gained better understanding of the value we bring to the organization.
3. Look Beyond Technology, and Focus on Delivering value to the Business
The final recommendation draws upon changing the mindset of the CIO and its organization.
In the insurance industry, the amount of disruptive technology entering the market is currently exploding – be it changes in infrastructure such as Blockchain, or the latest gadgets such as drones, IoT, Telematics, augmented reality, etc. As a technologist, it is tempting to start investing in this technology and be seen as innovative. However, the CIO must understand what business problem needs to be solved, and then link it to whether the new technology can be part of the solution. The technology should be an enabler of business change, not necessarily the driver.
This same philosophy should also be embarked on non-transformational changes (i.e. re-platforming solutions, implementing applications solutions). Be very clear about the business value that your initiative will provide, and be wary of trying to implement the perfect solution.
Again, building trust and credibility with the business is critical to ensure that you can understand the business challenges and opportunities, so that we can provide solutions that are of value to the business. Having the right team around you certainly helps.