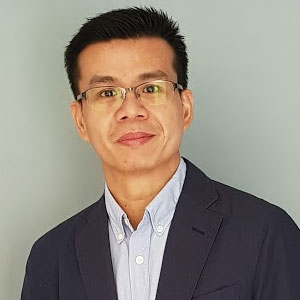 Pang Wee Tak, Director
Facilitating wireless connectivity to internet and further tracking the traffic accessing it remain a challenge for several businesses owing to rigidity of network configurations. Pang Wee Tak, Director, Synchroweb Technology believes that companies offering free Wi-Fi/ internet often find it challenging to track customers using their facility and struggle to engage them in loyalty programs due to the rigidity of networks." Addressing the aforementioned issue, Synchroweb Technology specializes in Wi-Fi technology, complying with various internet hardware set-ups, and provides software and services to facilitate wireless communication along a broad spectrum of configurations.
Kiwire and Omaya—the software constituting a plethora of modules offered by the company—facilitate the deployment of customized Wi-Fi services and solutions. Kiwire enables clients to provide free or pay-per use plans for customers to access internet services while complying with the hardware used by the network. It simplifies the login process by providing access to the captive Wi-Fi portals through social media logins and in turn, provides seamless internet broadcasting channels regardless of the hardware components that constitute the network. The network is then monetized by incorporating market strategies bundled with cross-selling of value added schemes and services.
Omaya on the other hand serves as a monitoring application that detects customer access and assists in analysis of the user behavior. By utilizing the foot traffic, user data, and customer demographics, Omaya allows the clients to provide exclusive privileges and value added services to the customers. The software enables monetization of network and facilitates optimization strategies to enhance campaign management services provided to the loyalty customers. "A client wanted to increase the number loyalty customer by giving free Wi- Fi as rewards for the users. Our solutions helped them to increase their loyalty user/customers by 20 percent," adds Pang Wee Tak.
The combination of software such as Kiwire and Omaya allows clients to exercise the capabilities of the captive portals and provide value added services
Malls, coffee shops, airports, and other public places provide internet facilities through captive portals for their customers and thereby obtain an account of all customers accessing the facility. The captive portals enhance traffic monitoring capabilities and provide exclusive privileges to guests and loyalty customers. Pang Wee Tak talks about one of the clients that wanted to implement public Wi-Fi services, "They were not sure whether the implementation would cost them or benefit them and were also unaware of the configuration required for this project." Synchroweb Technology implemented Kiwire Captive Portal to aid the on-boarding of users for loyalty services and facilitated 'people-counting' to tally the number of customers accessing the facility. By leveraging social network logins to provide access to free internet, Synchroweb's Kiwire software eliminates the manual form-filling methodology of engaging customers for loyalty services with a touch of button.
The combination of software such as Kiwire and Omaya allows clients to exercise the capabilities of the captive portals and provide value added services to their customers by obtaining a demographic data of the users. As Wi-Fi hotspots and public internet facilities have now become mainstream amenities, Synchroweb Technology aspires to cater to their rising demand by expanding their service horizon. The company aims to expand in developing nations and European markets after firmly establishing itself in Malaysia, Singapore, and Indonesia.